Disorder? Say what? Or should we say, "About time"?
Video games are a constant topic among parents, medical professionals and politicians. Plenty of people make claims and accusations of video games associated with crime and possibly everything that is wrong with kids these days. I'm not here to debate that….I'm here because I believe my son has "gaming disorder." Ok, not really, but I think this is a great topic.
WHO, The World Health Organization, announced "Gaming Disorder" as a new mental health condition included in the 11th edition of its International Classification of Diseases on June 18, 2018. Have you heard about this?
In this new mental disorder, WHO includes 3 factors that play into the diagnosis:
Impaired control over gaming
Increasing priority of gaming where it interferes and takes precedence over daily activities
Continuing gaming with no regard of the negative consequences
Do your kids fit this bill?
Now, don't go overboard. We have to be realistic about this. I mean, I joke with Jesse about him and his addiction, but does he really have a mental health disorder?
Yes, his gaming may interfere with homework and chores. I constantly have to repeat myself after I've pulled him away from either his gaming console, cell phone or handheld gaming device.  I know for sure that he's rushed through homework, just to get back to playing a game or watching a video. Sounds like he fits the bill, right?
Well, hate to break it to you, he probably doesn't and most of our kids probably don't. Sorry, to burst your bubble and possible "I told you so" usage with the kiddos. WHO states on their page that gaming disorder affects only a small amount of people. So even though it's a classified mental health disorder, even they don't seem to think it affects a large population.
Actually, I even tried researching documentation by WHO or anyone else with fairly important credentials, and it seems that no one has put a number to this. No ratio of affected versus not. Heck, I saw a few stories where they sited medical professionals that said this may not be as big of a deal.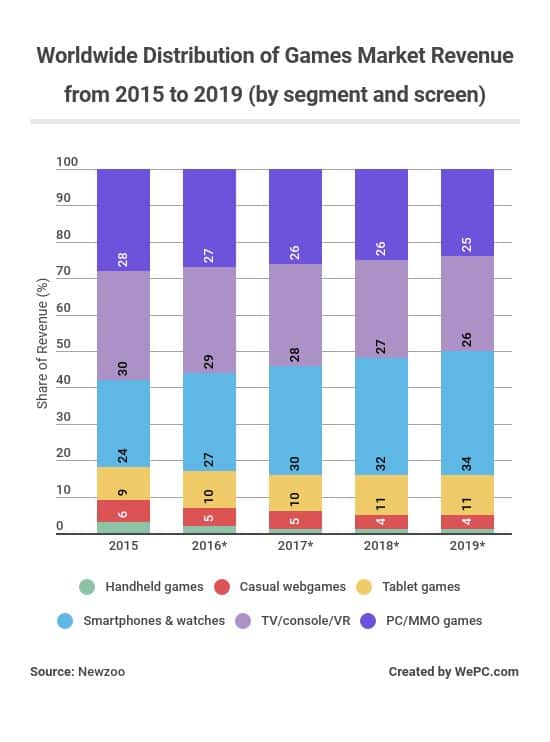 But with a declaration of a disorder, does this bring more problems? How many parents are going to self-diagnose their kids (come on, we all google symptoms and claim we're dying or have a horrible disease. Never research symptoms and give yourself anxiety….wait until a doctor confirms it)? How many of those parents are going to put pressure on medical professionals to "treat" their kids?
Geez, I really think Jesse has an issue with gaming, but I'm not willing to go as far as diagnosing him with a mental disorder. He's an excellent student, all A grades in an accelerated program. Great personality and outgoing. Really, he can make friends anywhere. Okay, so he slacks on his chores and I have to repeat myself.  But isn't this just normal preteen/teen behavior?
What can we do to help prevent excess of gaming and potential development of a gaming disorder?
Let me share what I do to curb the gaming and electronics excessiveness.
Control and limit time with the electronics. I had Tim put restrictions on the gaming console from amount of time played and when it can be played. Parents, if you have a PS4, this is an option. Look into it! Currently, it's summer and kids are out of school, so each gets 4 hours of gaming a day and it's only allowed from 8am – 9pm.

No electronics at the dinner table. Yes, this is an issue. Phones and tablets are meant to be portable, they are always around. We've even gone as far as turning the television off when we sit down to eat.

No gaming or small electronics after 8:30pm. This is mostly for Jesse, because I tell you I've found him the next morning in bed, lights on, and phone or gaming device or both next to him on the bed. This moves the kids into the living room, to be with us. Oh no, we have to hang out with the parents! Granted during the week, the hubs and I go to bed fairly early, but this encourages some sort of interaction with kids. I know teens hate hanging out with parents. But you gotta try whatever you can.

No TVs with cable or satellite in the kids' bedrooms. Jesse has a TV for his gaming console, but that is it. He can't even get local channels. Nada, nothing. Once again this encourages the kids to be in the common area and hang with us, totally uncool parents.

No electronics of any kind during the school week. This isn't something I implement all the time. I've only had to do this a few times, and due to lack of my kids' abilities to do their chores consistently or because of schoolwork not being done and turned in.

Are these perfect answers? No. These are just steps I've taken to try to minimize the technology excessiveness. Kinda funny, especially, as I type away on my laptop, to post a blog on my website, while I check my other media accounts on my phone. Do as I say, not as I do.  Gotta love having the parent card.
Okay, so what have we learned? There is a gaming disorder.
But it may not be as prevalent as parents might think. And Danielle tries to curb her kids the best she can with electronics.
If we, as parents, are active and involved with our kids, it'll keep you aware of potential problems. Trust me, I'm as annoying as possible and up their butts. But, then again, that's my version of parenting.
A little secret, gaming is difficult to follow.
The things the kids rattle off about, honestly, I have no clue. I have officially become an uncool parent. But, there is another secret. To be a little cooler and more informative of what's happening in the gaming world, keep around a 12-year-old-stuck-in-a-42-year-old-man's body. He keeps me in the loop. Then I don't look too silly saying things that make no sense to the kids.
#coolmom
#reallyimnotsocool